White fillings are a great alternative to the traditional metallic filling, allowing you to receive necessary treatment without the worry of your smile being affected.
At Westbourne Grove Dental, we offer a variety of filling types, from metal, composite resin, amalgam or porcelain. White fillings are typically made from composite resin and are one of the most popular choices among our patients.
Treatment
When your dentist examines your mouth, they will check for holes or cavities. They may also take x-rays to see the extent of damage if they feel you require a filling.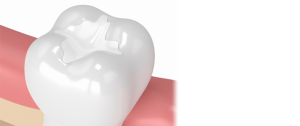 If you choose a white filling, this helps the dentist to retain more of your natural tooth as – unlike a metal filling – the composite resin is bonded directly to the natural too just like a normal filling, a white filling helps to restore a tooth that has been damaged by decay, strengthening it and protecting it from deteriorating further. The added benefit of a white filling, however, is that it blends into the mouth, so your treatment is invisible yet effective.
Questions & Answers
Will the treatment be painful? The placement of a filling is not painful and if the area feels sensitive the dentist may offer you a local anaesthetic so you can have treatment without discomfort.
How long does a white filling last? There is no reason a white filling cannot last just as long as a metallic one. However, you do need to pay particular attention to the affected tooth and ensure your oral care routine is regular.
To book your appointment, please click here or call 020 7229 1730 for more information.