A veneer is a thin cover for the front teeth made from porcelain or composite. Veneers can transform your smile from dull and uneven, to straight, white and sparkling.
A common cosmetic dentistry treatment, veneers allow you to enjoy a more uniform smile without the need for orthodontic treatment or teeth whitening. At Westbourne Grove Dental, our cosmetic dentistry specialists can help to change your appearance with this permanent and long-lasting solution. Veneers are used to 'cover up' stained, misaligned, dull and discoloured front teeth. They are bonded to your natural teeth and are ideal for replacing one or more teeth.
Treatment
If you would like to change the way your smile looks, we will arrange a consultation with one of our experienced team. We will discuss the alternations you would like to make before examining your teeth. In just two to three appointments, you will leave Westbourne Grove Dental with an entirely new smile.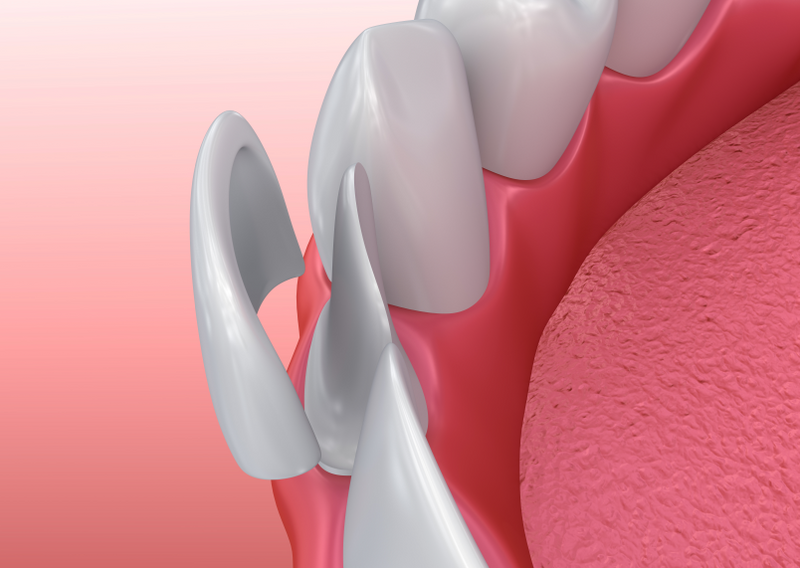 Questions & Answers
Will my veneers look natural? The veneers will be created especially for you, so the shape and size of your natural teeth will be taken into consideration. We will also help you select a suitable shade of white so that the veneers look as natural as possible and blend into your mouth.
Will the treatment hurt? As with any dental procedure, you may feel some discomfort when the natural teeth are being prepared for the adhesive, however, we can use local anaesthetic to numb the area.
How long do veneers last for? Veneers can last for a number of years, however just like your natural teeth they can be damaged or chipped. We will advise you on how to care for your veneers once the treatment has been completed.
To book your appointment, please click here or call 020 7229 1730 for more information.