When your back teeth have weakened or become damaged by decay, dental inlays or onlays can be used to restore and support the affected teeth.
A popular dental restoration, inlays and onlays can also be used to replace old silver fillings. Commonly, they are used when a tooth requires slightly more support than offered by a filling yet less coverage than offered by a crown. At Westbourne Grove Dental, we will advise which restorative treatment is best suited for your needs. In simple terms, an inlay is placed within the cusps (or corners) of a tooth, whereas an onlay sits just over the cusps of the tooth.
They can be made from resin, gold or porcelain and the material you choose depends on the location in the mouth and price.
Treatment
If you require an inlay or onlay, the treatment will be carried out over two appointments.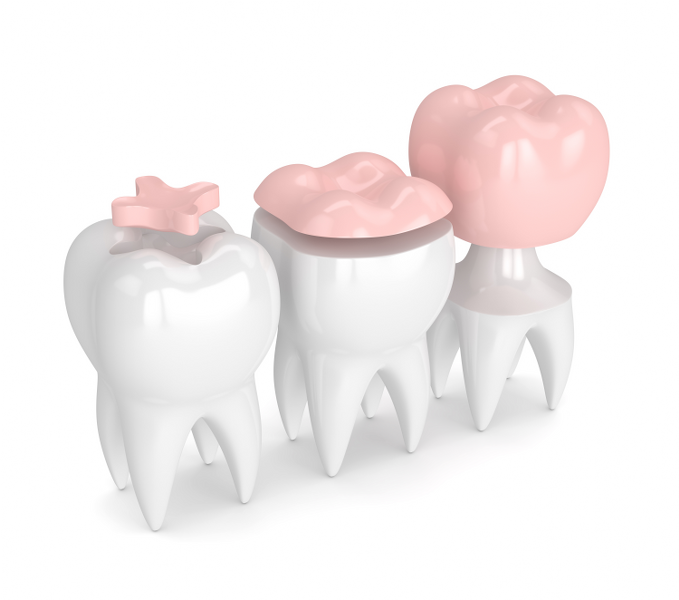 Questions & Answers
Will the inlay or onlay be visible to others? If you choose the tooth-coloured option, this will be practically invisible to others as it blends in perfectly with the mouth. Metallic or gold inlays and onlays are visible, however, they will be at the back of the mouth so less obvious.
How long will the inlay and onlay last? These are hardwearing, long lasting restorative solutions and can last for a number years as long as you look after your teeth properly and maintain a good standard of oral care.
To book your appointment, please click here or call 020 7229 1730 for more information.