Dental crowns are used to strengthen a tooth when it has been damaged or weakened. It is also used to help fix a dental bridge in place.
If a tooth/teeth has suffered trauma and has broken, or it has been severely affected by decay, your Westbourne Grove Dental practitioner may recommend dental crowns to restore its strength and shape.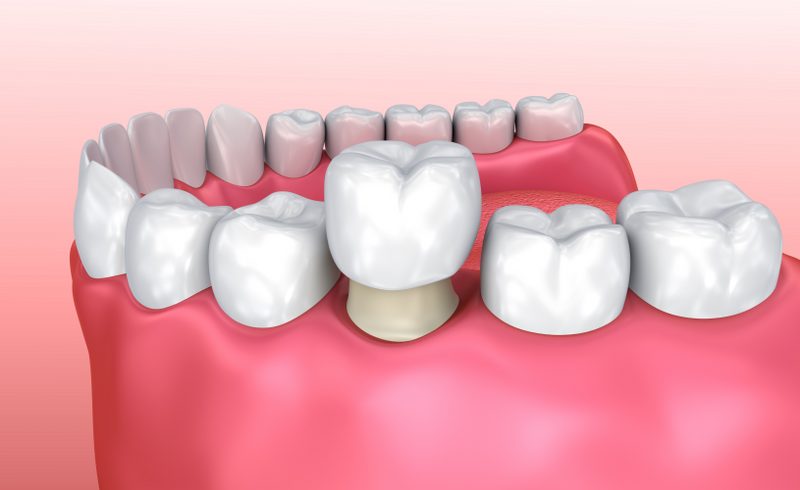 Treatment
You and your dentist will discuss the treatment options available to you, including the type of crown you would like.
If you require a crown, the dentist will take impressions of your teeth to ensure the laboratory creates the correct size and shaped crown for your mouth.
Your natural tooth will be prepared for the crown, this may entail removing the damaged part of the tooth or a reshaping process so that the crown can be properly fitted.
Whilst you wait for a permanent crown, your dentist will provide you with a temporary crown. At your next appointment, this temporary replacement will be removed and the permanent crown will be bonded to your natural tooth.
The dentist will show you how to look after your new dental restoration.
Questions & Answers
Will the treatment hurt? While you might feel slightly uncomfortable during treatment, we will use a local anaesthetic to ensure you do not experience any pain.
How long will my crown last for? On average crowns can last up to 15 years but have been known to last much longer when cared for properly.
To book your appointment, please click here or call 020 7229 1730 for more information about dental crowns.