If you have experienced the loss of multiple teeth or have had numerous teeth extracted, All on 4, All on 6 and Same Day Teeth give you the chance of having a full set of permanent teeth once again.
Gaps in the teeth or the loss of a row of teeth can make you look older, affecting your facial shape and altering the way you eat and speak. At Westbourne Grove Dental, our dentists have trained in a unique and sophisticated implant procedure that can give you your smile back in just one visit.
This technique allows a number of implants to be embedded into the jaw bone all at once. These titanium screws act as the roots for your new prosthetic teeth which will be fitted directly onto the implants once the gums have healed.
Treatment 
Before you start this advanced dental implant treatment, we will need to ensure your jawbone is of good quality and will hold the multiple titanium screws. We may need to take x-rays or refer you for a CT scan.
The initial stages of All on 4, All on 6 and Same Day Teeth take a lot of planning and careful consideration. These are considered highly technical dental procedures and we are experienced and skilled at performing these techniques. Once the treatment process begins, a number of implants will be embedded into the jaw via a series of tiny incisions in the gum. While the jaw heals and the bone regenerates, you will be fitted with a temporary set of teeth which we will ensure look as natural as possible.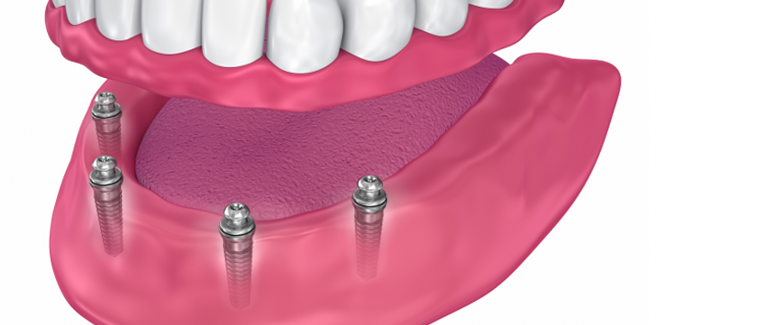 To book your appointment, please click here or call 020 7229 1730 for more information.