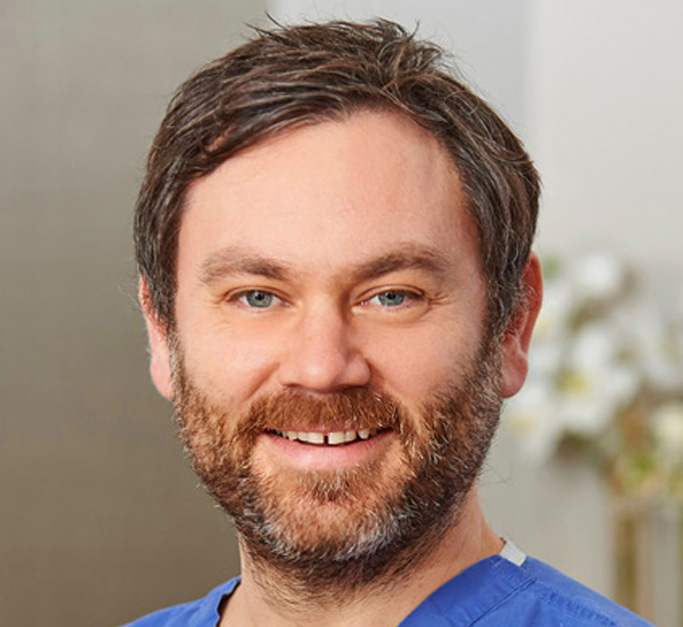 Dr Philip Walberg
Cosmetic Dentist and Restorative Dentist
BDS (Newcastle), MJDF (RCS Eng)
GDC NO: 80625
Dr Phil Walberg has worked exclusively as a private dental practitioner based in Islington, London, since 2010. Phil has travelled to the USA on numerous occasions to develop his expertise in transforming people's smiles. While in the States, Dr Walberg honed his cosmetic and restorative skills alongside world famous dentists Dr Frank Spear (Spear Education, Arizona) and Dr John Kois (Kois Center, Seattle) as well as Dr Pascal Magne (University of Southern California, Los Angeles) here in London. Phil has developed an approach that is ethical and minimally invasive whilst delivering desired patient outcomes.
Dr Walberg qualified at the University of Newcastle upon Tyne in 2002 and honed his skills in the Northeast of England. In 2007 he qualified as a Vocational Trainer, a role that involves mentoring and working closely with newly qualified dentists over a one year period. He was also an Honorary Clinical Lecturer at the University of Newcastle upon Tyne where he assisted undergraduate students.
In addition to focusing on aesthetic dentistry, Phil is currently researching the impact of sleep quality on our dental health, including the ways in which it can lead to incensed decay risk, tooth grinding, TMJ pain and worn teeth.