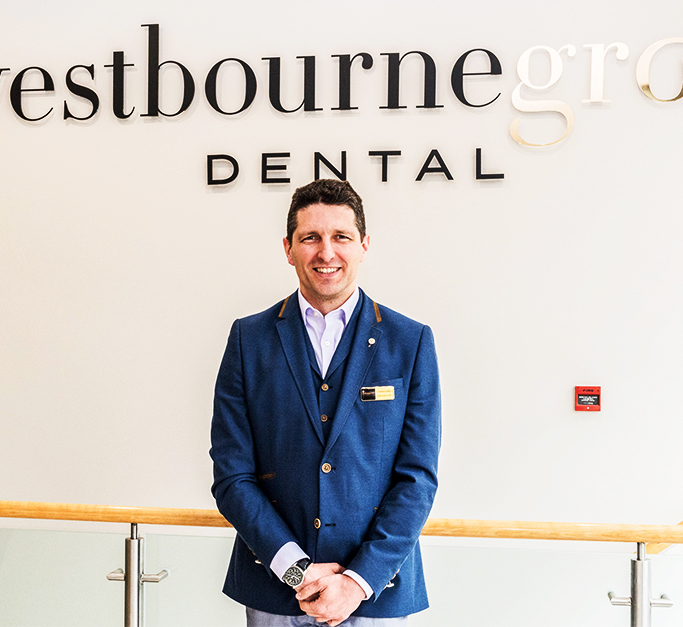 Dr Eleftherios Martinis
Speciality Doctor and Complex Implant Surgeon
GDC NO: 102644
Whether you need to replace a single tooth or all your teeth Dr Martinis will provide you with the best possible option for your needs.
Dr Martinis can offer same day all upper and lower teeth, currently providing life changing solutions for at least one individual a week or staged affordable solutions.
Soon after his graduation in 2003 in Belgrade, Serbia he attended the Department of Oral Medicine in the University of Athens for Diagnosis and Treatment of Oral Diseases in 2005; he started his dental implant training in 2006 in Université du Droit et de la Santé (Lille II) Lille, France; in 2007 at Göteborgs universitet in Sweden and awarded a Master's degree in Implant Dentistry in 2008 from the University of Manchester
In 2010 he was elected to membership of the Society for the Advancement of Anesthesia in Dentistry; achieved the status of Associate Fellow of the Higher Education Academy in 2013; awarded the Diploma in Conscious Sedation for Dentistry form King's College London in 2014 and elected as a member of the Faculty of Dental Surgery of Royal College of Surgeons of Edinburgh in 2016
He is a member of the American Academy of Implant and in the past of the Association of Dental Implantology in the UK
He is a Specialty Doctor and a Teacher in Oral Surgery at King's College Hospital and honorary clinical teacher at King's College London. He has published and presented studies on dental implants and sedation both nationally and internationally and his clinical work is based on the latest evidence. His research on dental implants focused on a single surgical appointment and most of his treatment plans are carried out this way. He is skilled and experienced with bone and soft tissue grafting techniques and multiple implant systems. Furthermore, Eleftherios is popular thanks to his enthusiasm, his communication skills and has a talent for making any patient feel relaxed and comfortable even for the most complex treatment.
Outside implant dentistry he enjoys traveling, photography, snowboarding and he is a qualified open water scuba diver.
His 2 sons are the biggest challenge and aspiration in life.
Apart from English, Greek and Serbian, can communicate in several other languages.
PROMISE TO REFERING DENTIST:
To provide the highest standard of Implant and Surgical treatment
Constant communication and reassurance with both referring dentist and patient. To return your patient to a referring practice and only do treatment that you request us to do.